This is our Breathe Right Lavender Strips review. I'm taking the Breathe Right Sleep In challenge.
I've always been one of those lucky folks who sleeps well, and deeply.
Breathe Right Lavender Strips Review
Except when I have a cold, which, with two kids in school, seems to be almost all of the time. I'm either just getting over a cold, suffering through one, or fighting one off.
See prices and details for Breathe Right Lavender Nasal Strips on Amazon now.
And all that nasal congestion and dryness can really wreak havoc on my sleep.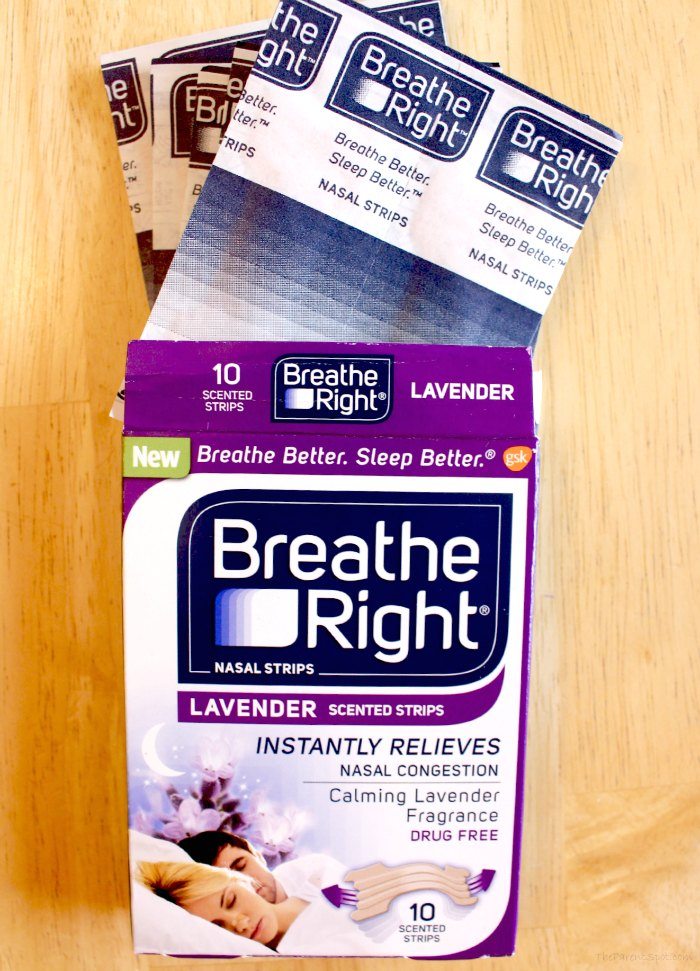 So I was excited when I got a chance to try the new lavender scented Breathe Right Strips. The're just like the original Breathe Right stips, but with the calming, relaxing scent of lavender.
How does Breathe Right work? Breathe Right nasal strips are applied to the outside of your nose, providing a simple solution that opens nasal passages so you can breathe better. Each drug-free, nonprescription Breathe Right nasal strip consists of flexible, "spring-like" bands.
For three days, I've been cozying up on my best mattress, and taking the Breathe Right Sleep In challenge, and sleeping with the lavender scented Breathe Right Strips.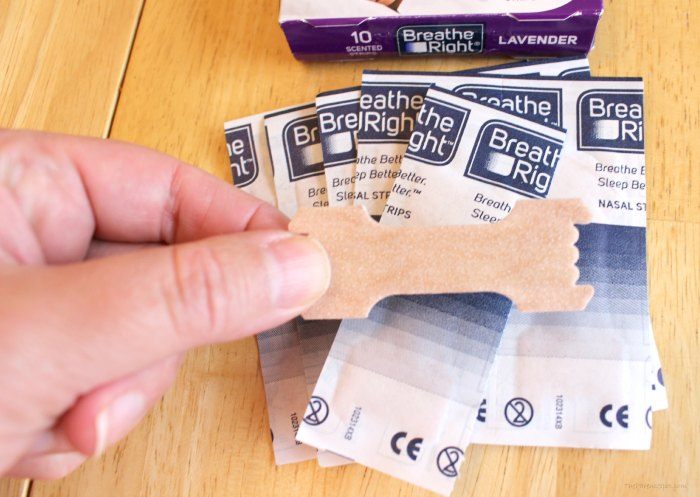 After three days of sleeping with the lavender scented Breathe Right strips, how did I feel?
Better. Using the strips really helped me to breath clearer through my stuffy nose.
Why is sleep so important?
It's true that a good night's sleep can give us a much better ability to concentrate and perform during the day. As an adult, I need to focus on home and work, while my kiddos need to be bright and awake for school. If you're like me, and your sleep is affected by nighttime nasal congestion, the impact can be monumental.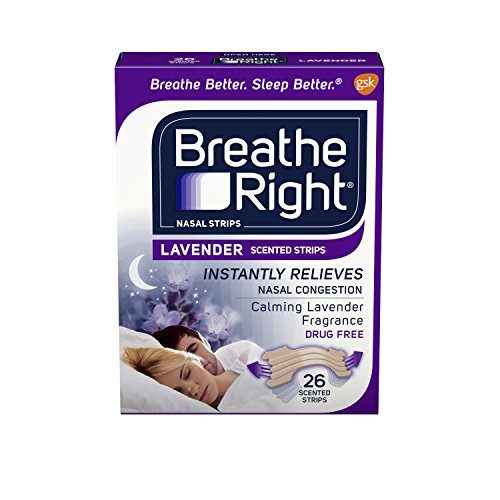 Sleep is so important that millions of people around the world use Breathe Right nasal strips to sleep better.
Breathe Right nasal strips open your nasal passages to help you breathe better through your nose.
I'm really loving the calming scent of Breathe Right Lavender nasal strips to help me get relief from my stuffy nose and sleep better.
When I sleep better, I feel better, too. And that's a great relief.
Are you up for the Breathe Right Challenge?
This year, during Daylight Saving, Breathe Right wants you to pledge to make a healthy commitment to get an an extra hour of sleep as part of the #BreatheRightSleepIn movement.
This Daylight Saving, make a healthy commitment to use Breathe Right to relieve nighttime congestion and sleep better every night.
If you'd love to try the Breathe Right Challenge for yourself, just go to http://www.breatheright.com/offers and register for your free sample of Breathe Right Lavender. Then just prepare for a night of epic sleep during the challenge from November 1-2.
Want to learn more?
Watch the video on the Breathe Right YouTube page to to learn more about the #BreatheRightSleepIn movement.
Have you tried the lavender Breathe Right nasal strips? What did you think?