Looking for great ideas for non cheesy Valentines Day gifts for him? You've come to the right place!
My guy really isn't into traditional Valentine's Day gifts like chocolate, or watches, or even cologne. That makes life a little bit harder.
If you're like me and have a special guy in your life and you are trying to find the best gift to get him without spending too much or seeming too cheesy, it can be a challenge.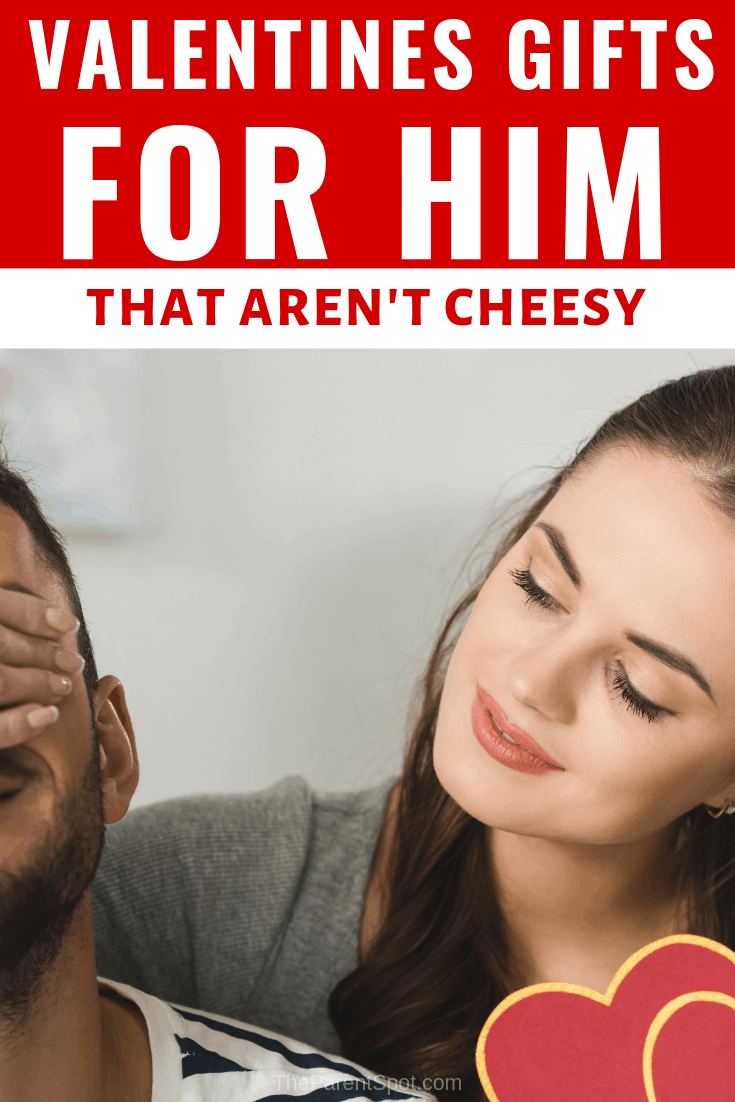 Non Cheesy Valentines Day Gifts for Him
But not anymore! These are plenty of gifts guys really do enjoy getting for Valentine's Day – even if they don't tell you.
High End Toiletries
Men love high-end cosmetics as much as women do, so you cannot go wrong with a fancy shaving kit, complete with shaving foam, an after-shaving lotion, a shaving brush with bristles of the highest quality, maybe even a perfume, all in the same fragrance.
Another great choice is to get a set of skincare products that comprises a face wash, a face cream and a face mist. Make sure that you pick products that are right for your Valentine's skin type and that the bottles and the packaging are classy, too.
Mens Toiletry  Dopp Case for Travel by Bayfield Bags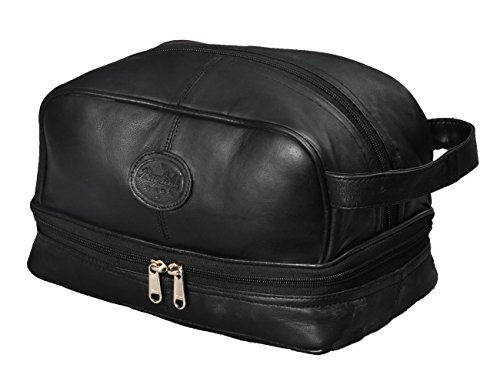 Art
An attractive print of your men's favorite type of landscape or with his dream car is another great gift.
If the print is for his office, make sure that the style of the frame and the atmosphere of the image matches the style and the atmosphere of the office.
Scratch off World Map on Amazon here.
Tickets to a Cultural or Sporting Event
Experiences are considered by many to make better gifts than objects. Tickets to a concert, a theater performance or a sporting event that your man is interested in makes a great choice and an opportunity to spend quality time together.
High-End Kitchen Utensils
Many gentlemen love to cook, especially if they have the opportunity to prepare food for special occasions. If your man loves to prepare fancy dinner meals or is a master chef around the barbecue grill, a set of high-quality utensils will surely make him happy.
ROMANTICIST 21pc BBQ Grill Accessories Set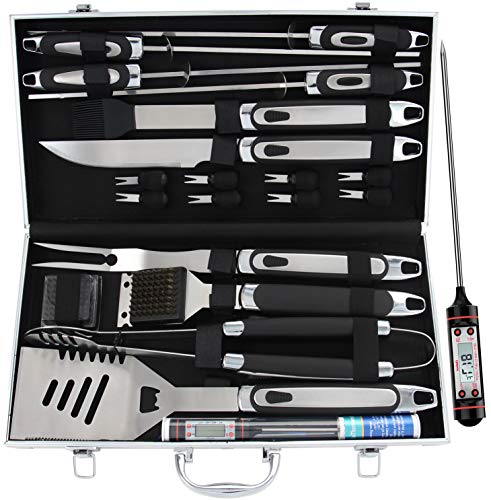 A Tablet or Phone Case
Cases for a tablet of smartphone come in many different styles, sporty rucksacks are no longer the only option.
Get the exact model of the tablet or smartphone that you want to buy the case for, then browse the available options, taking into consideration your Valentine's preferences in terms of style and functionality. A leather case with multiple pockets works best for men who need to wear a suit and a tie on most days, while stylish, sporty cases made from strong synthetic material make great gifts for men who are on the move all the time and prefer an informal dressing style.
Looking for more great Valentine's ideas? Check out: